Welcome
This fan site references the work of actor, director, and producer ;Campbell Scott.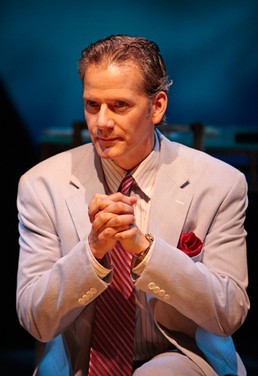 Be sure to park some thoughts in the guestbook. We may update as time permits.
The baton has passed onto to creator of the Facebook entry for Campbell Scott. This was the original wording on the profile, but it's since disappeared:
"Dec 29, 2008 ... Welcome to the official Facebook Page of Campbell Scott. Get exclusive content and interact with Campbell Scott right from Facebook."
Does the disappearance of the wording mean it's NOT the official Facebook, or does it mean one cannot interact with Campbell Scott on there? Beats me. I'm guessing his representation set it up. Or the man himself may have transformed from a few years back, from calling himself a "Luddite" to all things internet, into a proficient typster who dallies on the interwebs.
Or it could be a devoted fan's adventure. Whoever you be, my hat goes to you. Good luck and good news!
Eve has packed her figurative bags and moved to South Africa. Please join me in a sultry musical journey with ...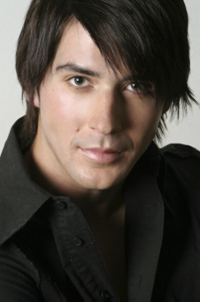 Alles van die beste! All the best!
Project News:
---
Old News
May 2007 - Upstate Films in Rhinebeck, NY "Watch a movie with..." series."Walkabout" with Campbell; Sunday May 13 at 1:30
January 2006 -
The Ridgefield Playhouse
Film Society's Lost and Found Film Series presented a screening of "Off the Map". Following the film, Campbell Scott discussed the film and answer questions from the audience.
January 2006 - Paramount Center for the Arts screened "The Dying Gaul", followed by a Q&A with Campbell.
February 2005 -
"Saint Ralph"
selected to screen as one of the Top Ten films of 2004 by the Toronto International Film Festival Group. (Thank you Stephanie!)
22 September 2003 -
Denver International Film Festival
to host a three-film tribute to Campbell beginning Friday,
October 17 with a screening of "Off the Map". Director's reception to follow. "Lush" and "The Spanish Prisoner" are scheduled for Saturday, October 18. Check the special events and press releases pages on DIFF's website for more details and ticket information.
5 September 2003 - Campbell and writer Joan Ackermann to make a guest appearance tonight at 7:00 PM at the
Boston Film Festival's
screening of "Off the Map".
24 August 2003 - Schedule permitting, Campbell to appear for a Q&A on Saturday, August 30 with a screening of "The Secret Lives of Dentists" at the
Cinema Arts Centre
in Huntington, NY.
21 July 2003 - Schedule permitting, Campbell "in person" on Wednesday, August 27 with a screening of "The Secret Lives of Dentists" at
Upstate Films
in Rhinebeck, NY.
20 July 2003 - "The Secret Lives of Dentists" will be featured on Sundance channel's
Anatomy of a Scene
series. Premieres Thursday, July 24 at 8:00 PM.
19 July 2003 - Happy Birthday!
14 June 2003 -Campbell is scheduled to appear as a guest of honor, panelist and instructor at the Lake Placid Film Festival runs June 12-15.
12 April 2003 - In addition to already being named the 2003 Taos Talking Picture Festival Maverick Award honoree, it was announced that Campbell Scott was also the winner of the festival's rather unique and highly coveted prize, The Taos Land Grant Award.
28 March 2003 - Each April, the Taos Talking Picture Festival honors a cinema artist who has continued to maintain his/her unique vision. This year the "Maverick Award" will go to actor-director-producer Campbell Scott. Festival runs April 10-13.
16 February 2003 -Campbell appeared with writer/director Dylan Kidd for a Q&A after the screening of Roger Dodger at the
Bantam Cinema
in Connecticut.
28 January 2003 - Campbell nominated for 2003 IFP Independent Spirit Award for Best Male Lead in Roger Dodger. Awards show scheduled to air Saturday, March 22 @ 10:00 PM.
1 January 2003 - The television premiere of Campbell's solo directorial debut, Final.
9 September 2002 - Roger Dodger to screen at the Austin Film Festival , Oct 10-17. Check back at the official site for updates re: dates, times, possible writer/director/cast appearances.
8 September 2002 - Roger Dodger screens at the Toronto Film Festival and at Filmfest Kansas City (October 4-10). .
28 August 2002- Director Dylan Kidd will be at Boston Film Festival's Roger Dodger screening on September 10.
20 August 2002 - Roger Dodger release date has been postponed from October 11 to October 25.
Roger Dodger will be screening on September 18 at the San Diego Film Festival. Campbell is not scheduled to appear at that screening, but the rest of the cast members and director will be there.<
Another screening at the Boston Film Festival which is scheduled to run September 6-15, but no details as of yet
4 August 2002 -· Roger Dodger scheduled for an October 11 U.S. theatrical release. It will also screen at the Venice Film Festival's Critics' Week in late August. Cast members are expected at that screening.
Off the Map will begin filming on August 26 in Taos, New Mexico. Campbell is directing. Cast includes Joan Allen and J.K. Simmons.
16 October 2002 - Roger Dodger scheduled to screen at the Williamstown Film Festival on Friday, October 18 @ 8:00 PM.
15 October 2002 - Campbell appeared with Judith Ivey for a Fleetwood stage benefit called "Moving Forward, Glancing Back" at the SUNY Purchase College's Performing Arts Center, on 14 October 2002.
13 October 2002 - Dylan Kidd and Elizabeth Berkley scheduled to appear at Austin screening on October 13.
9 October 2002 - Denver International Film Festival. Roger Dodger scheduled to screen October 11 & 13.
7 October 2002 - Roger Dodger screening at Chicago, originally scheduled for October 7, is moved to October 8. Dylan Kidd and Elizabeth Berkely will be attending Oct. 8.
3 October 2002 -Chicago International Film Festival. Roger Dodger screens October 7, 10. Dylan Kidd is a guest at the festival.
1 October 2002 - Amendment from the Kansas City Film Festival site. Dylan Kidd will be attending without Campbell.
26 September 2002 - Hamptons Film Festival. Check the schedule for Thursday, October 17th @ 8PM.
24 September 2002 - Black Bear Film Festival located in Milford, PA... Roger Dodger is scheduled to screen at 8:00 PM on both Saturday 10/12 & Sunday 10/13
23 September 2002 - Director Dylan Kidd and Campbell are scheduled to make an appearance at the Kansas City Film Festival.
The fine wimpy print: Text and images are used without permission. If you are the copyright owner, please email and we will gladly surrender the photo or article. If you are a fan, and like a photo, take it, it's yours. You may link back if you please: http://cscompanion.tripod.com
This fan site is an unofficial project, and does not have Campbell Scott's personal endorsement. ~ The Management